​The Mexican american dream
My American Dream:
The American dream varies from person to person based on religion and personal beliefs. Being a Mexican American gave me a different view on my hopes and dreams. My parents never had the opportunities I have now. My american dream revolves around helping other people. After my education I want to pursue a career in the medical field. I want to become a pediatric surgeon and help kids. Being able to go home after a long day and know that you saved someone's child is something I can't wait to feel. I'm still a teenager and my American dream can change, but this feeling of wanting to help people would never go away. My American dream doesn't just revolve around me and my family but around every Mexican American trying to make something out of themselves. I want to send my future family a message that no matter your background or where you come from everything is possible, you just have to work for it.
Powered by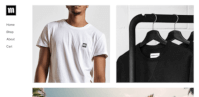 Create your own unique website with customizable templates.